Welcome to the home of the Eagle Cove Camp and Conference Center in Rhinelander, Wisconsin. Please pardon our dust, but this website, like our new facility, are both under construction. Eagle Cove is a facility like no other in the nation! It is a high-end camp and conference center that is designed to be accessible to both youth and adults of all ages, abilities, regardless of health conditions.
Imagine a child who was born with a cardiac condition; one who could never attend a "traditional" Summer Camp due to their health restrictions. Now, imagine a camp that is fully climate-controlled, one that features an indoor archery range, an indoor climbing wall, an indoor environmental center and much more! Imagine that the only time a camper has to go outside is when, upon their arrival, they board a standard gauge self-propelled passenger rail car (which for many years has been in regular passenger service on the Alaska Railroad through Autumn, 2008) that carries them over to the state-of-the-art facility. Now, imagine that facility had a name - Eagle Cove - and you will have a small idea of what this project is and what it will mean to thousands of youth who, because of medical restrictions, were never able to go to camp. Now they can!
We are in the process of securing the necessary permits and we have a tentative set of plans that we would like to share with you. Simply click on any of the links below and you can see the current architectural drawings for what the new Eagle Cove Camp and Conference Center will look like. These files are rather large, so please be patient. If you would like to get involved in this outreach through financial support, medical expertise or experience with adaptive programming, we would like to hear from you. Simply click here to send us an email.
Thank you to all who support our desire to serve children with serious medical conditions and their families.
To contact Eagle Cove Camp and Conference Center, please click here.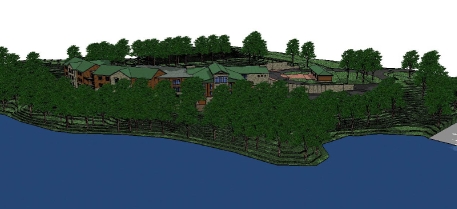 To download the the Interior Level 1 Floor Plan, please click here. (110 KB)
To download the Interior Level 2 Floor Plan, please click here. (150 KB)
To download the Interior Level 3 Floor Plan, please click here. (165 KB)
To download the Model Images, please click here. (4.3 MB)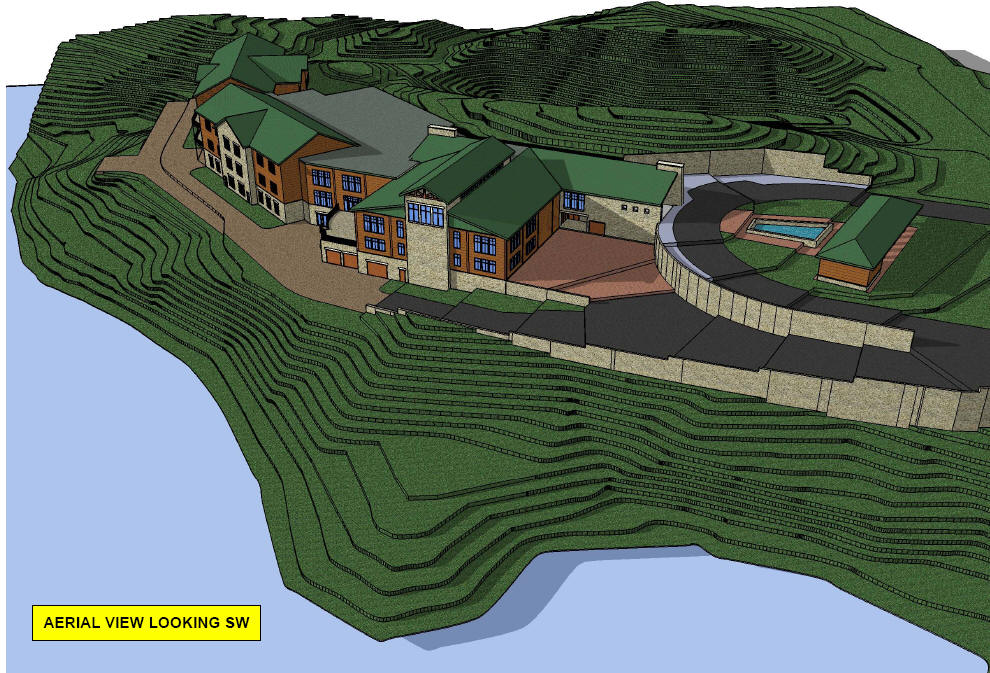 (Shown without trees or other ground cover.)
To download the Partial Elevations 1 Plans, please click here. (119 KB)
To download the Partial Elevations 2 Plans, please click here. (81 KB)
To download the Partial Elevations 3 Plans, please click here. (98 KB)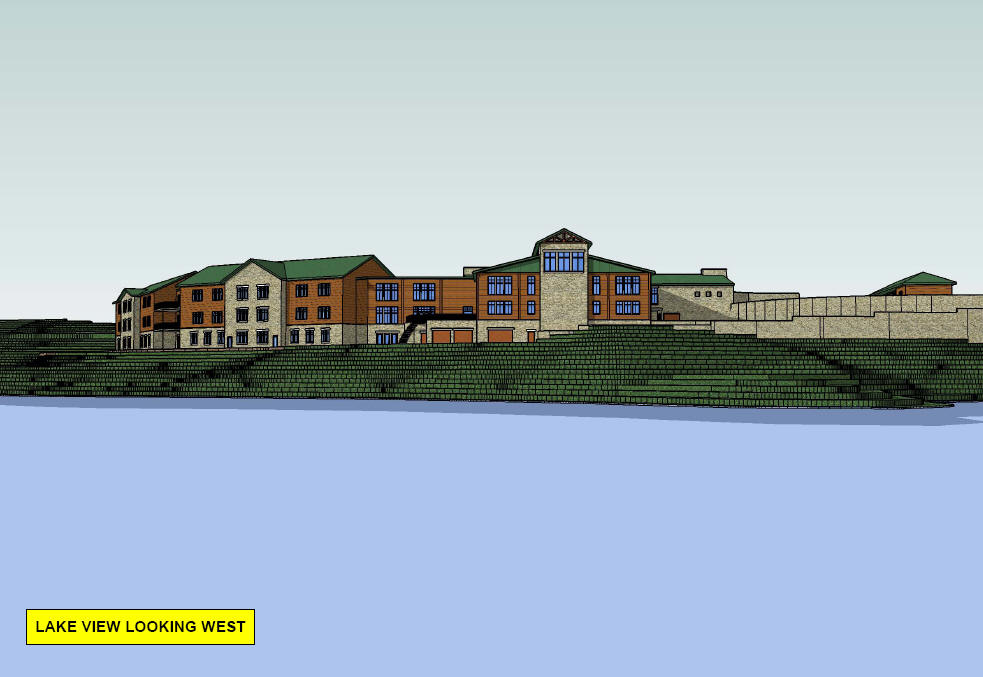 (Shown without trees or other ground cover.)
To download the Shoreline Cross-Sections, please click here. (4.5 MB)
To download the Site Plan (Revised), please click here. (1.7 MB)
To download the Utility Facilities Elevations, please click here. (96 KB)
To download the Utility Facilities Floor Plan, please click here. (75 KB)